Selling gift vouchers online is a quick and easy way to create another income stream, making it ideal for indie businesses and freelancers. I've chosen WordPress as the example here because not only is the software excellent it is also free and I am assuming that you want to keep your costs to a minimum.
The system I outline was what I used with my client Lisa, a photographer in France who wanted to start selling gift vouchers online for the first time.  From the date of going live, it took just a couple of days to get her first sale.
Don't start from a blank page.
If you have access to a shop and single product layout template then start there and tweak it to suit your needs and to match your brand. If you don't have access to one then duplicate a current page from your website and that way it will already have all your branding, style and format created.
The set up
WooCommerce is a free plug that does all the heavy lifting of selling online. To keep things simple use all their recommended settings, default emails and choose just to accept payments from PayPal. This is the easiest and quickest way to start selling online.
To keep it really simple just add one new voucher, tick that it is virtual and downloadable and select a price. Let your customers know that they can buy multiples if they want to give a larger amount.
With Lisa's shop, we decided to adapt this idea as she didn't want someone to receive a voucher and it not be enough to book a photo session with her. So, she decided to have a voucher for each of her photoshoots. The advantage of this approach is that it helps her marketing and promotion as each page was Search Engine Optimized (SEO) for that product and could be promoted individually.
---
Simple vouchers
There are many different plugins you can use that design and create them with sequential numbers but this is more complex and will cost. To keep it simple Canva, as always, is your friend. Canva is a free design tool that is intuitively easy to use.
Choose one of their gift certificates templates and add your own information and branding elements. Download it as a pdf and upload it to your voucher product. WooCommerce will keep track of your sales and customers so unless you are selling hundreds of vouchers then there is likely no need for additional software to monitor them.
This is exactly what Lisa did – she designed a voucher for each of her products which, at the moment, are just downloadable. Once the current pandemic has eased she is looking at creating a beautiful certificate and packaging which can be posted to make it feel extra special.
---
A simple way to sell is to make sure it looks good
Canva, once again, is your friend. If you don't have an image that is relevant for the featured image of your voucher product then it has many free designs and images you can choose from. You can also use this image again on Canva when you are designing posts for your social media so there is continuity throughout your marketing.
---
Make it easy to find
Make sure your website visitors can find your vouchers. Add a link to your menu, promote them on your home page. On Lisa's website, I went one step further and added a floating button at the top of her home page. Also, provide other signposts to them where it is relevant throughout your site.
---
Promotions are a key part of selling gift vouchers online
The cost of this offer can be added to the cost of your voucher.  It doesn't have to be that big of an offer – you just want your potential customer to perceive that they are getting something special.  Such as buying a voucher for a meal for two and getting a free bottle of wine.
Lisa's first promotion is that if you buy a gift voucher in December you get a free framed print. I designed a separate sales page for her to send to past clients and for her to link her social media too but it is possible to keep things simple by just promoting it on social media or writing a blog post about it.
---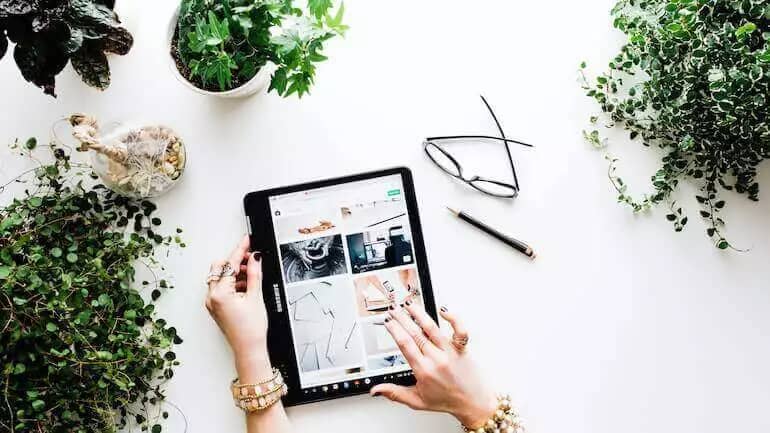 Discounts
WooCommerce has a discount code function built-in and it is very easy to set up.  If you don't want to make a big promotion then consider limiting it to past clients or their friends and family which will make them feel special or cared for.  Or create urgency by limiting it to the first 10 numbers sold or having a cut-off date.
---
And finally – the 'it's so simple it's silly' solution
Consider selling gift vouchers on Instagram and Facebook. There are many partners who will sell them on your behalf in return for a commission. Make sure you choose one that is available in your country.
This was you can start selling right now with no additional costs, tap into an existing customer base and you can test the market to see whether people want what you are selling.
This is an especially good idea if your customers hang out on these two platforms. Also, a great option if you already have a strong presence on either, or both, of these two platforms. You'll have a read-made market to target!